India is a travellers' paradise and has been one for centuries. The vast country with its extremely colourful diversity has everything that a traveller could desires. Thousands of years of history, colourful heritage & culture, savoury food, pampering hospitality, and incredible experiences.
Be it the mighty Himalayas, lush Ghats, serene backwaters, beautiful beaches, the timeless Thar Desert, royal palaces & opulent forts of Rajasthan, verdant jungles of Central India, unexplored nooks and corners, India has a lot for its travellers to discover. If you are seeking one reason to travel to India, you can find hundreds. Here are 11 of the handpicked reasons to visit India.
1. Architecture
The most stunning piece of India's incredible architecture, the Taj Mahal is one of the most visited monuments in the world. The 'Wonder of the World' is a masterpiece of finesse crafted in stone. Besides the Taj, there is a lot to explore. There are around 38 UNESCO World Heritage Sites and even more unlisted heritage sites. From intricate South Indian temple architecture, mighty forts of Rajasthan, opulent palaces, ancient caves, and masterpieces of stone.
Be it Ajanta or Ellora Caves, Bhimbetka Caves, Kamasutra-inspired temples of Khajuraho or the majestic ruins of Hampi; witness heritage of hundreds of centuries.
2. Wildlife
India is home to unique wildlife. The country has lush jungles, national parks and wildlife sanctuaries which is home to a wide range of species of the animal kingdom.
A wildlife holiday in India is a chance to go on jeep safaris and elephant safaris. Come across the majestic royal Bengal Tigers, Asiatic Lions, one-horned rhinoceros, elephants, deer, gaur, colourful birds and even migratory birds that inhabit the lands only in the winters.
3. Unique Diversity
When it comes to India you come across unique diversity. From beaches to backwaters, hill stations to valleys, jungles to desert, waterfalls to caves, the land is blessed. From the rainiest places on Earth to the places that never get any rain there is an extreme diversity, one that makes you feel blessed to explore India.
4. Spirituality
If 5000 years of civilization have given India something it is the rare understanding of spirituality. The ancient ghats of River Ganga in Varanasi is said to be where one experiences the divine. There are ashrams in the Himalayas and many other rituals that are a treasure of spirituality.
5. Adventure
Adventure is a feeling you just cannot miss on your trip to India. There are mountains with a number of thrilling treks, skiing, camping, river rafting, etc. Beaches have many water sports to boast about. From the secrets of the marine world to the excitement to capture the waves or sailing over the sea breeze.
6. Indian Food
Indian food is a vital part of the rich culture. Tasting the diverse cuisines is an enriching travel experience in India. With so many cuisines, owing to the diverse geography, culture and unique style of cooking, there is never any shortage of delightful delicacies to try. From the rich spice-filled preparations to meals that adhere to Ayurveda, there are dishes that treat your taste buds. 56 dishes meals, street foods, dessert, feasts and more, get ready to be pampered with soulful preparations.
7. Luxury Hotels
Heritage hotels in India have kept intact the days of glory. While Rajasthan abounds in many properties there are also amazing options all over the country. A stay at heritage hotels in one of must-try experiences in India. Relive the history, marvel at architecture, enjoy being pampered as royalty and have the best time of your life.
8. Yoga, Meditation, Ayurveda at an Ashram
Yoga, Ayurveda and other holistic treatments are ancient traditions of India. To experience bliss, harmony and the secrets of wellness stay at an ashram that practice these traditions. The peace you feel is one of the most cherished experiences in India.
9. Backwaters of Kerala
If you would like to float on the backwaters in a luxury houseboat then there isn't better waters than Kerala Backwaters. The network of waters is also known for adventure watersports and many others for preserved nature.
10. Luxurious Rail Journey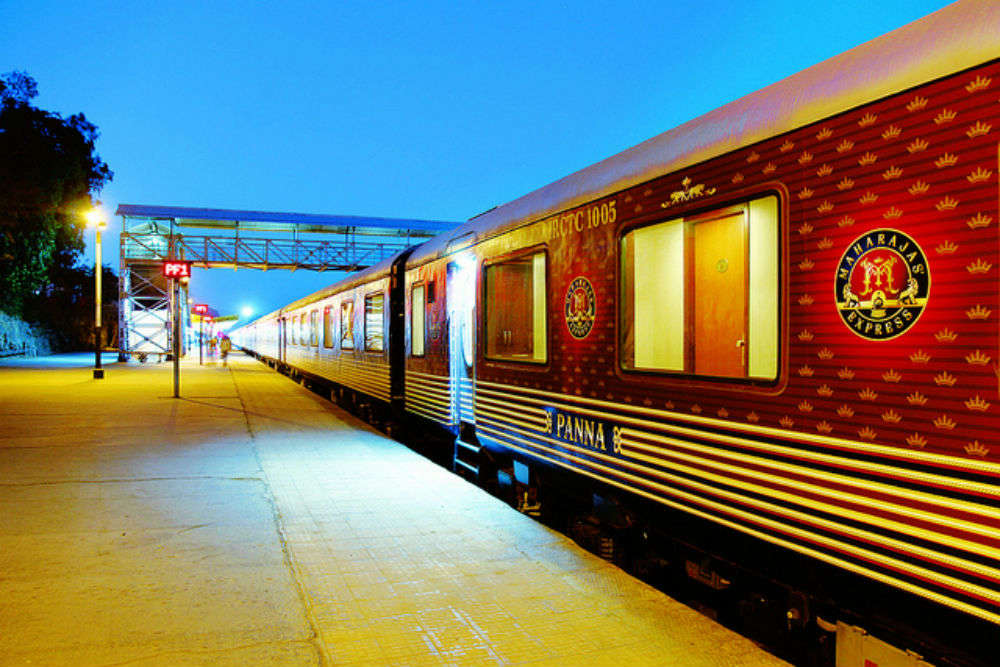 India has four luxury trains providing luxury tours to the best destinations in India to guests. There are also premium 5-star hotels where they can get pampered with luxury ambiance, hospitality and top cuisine during the tour. These are carefully appointed cabins on board with world-class facilities and destinations and itineraries are well-appointed.
These are generally week-long itineraries with sightseeing at top tourist destinations in India. It is the best way to feel the great hospitality and warmth of the people here. During your luxurious train travel, you can also see old historical forts, monuments, and palaces. It is the way to live like a king or queen for a week on a luxurious rail journey in India.