Honeymoon in India is all about memories of a lifetime. The 'icon of love' the beautiful Taj Mahal is a recognized landmark and gives you a hint of all the wonderful things is store. There's no set formula for a honeymoon holiday in India but our suggestion is a combination of traditional sightseeing as well as relaxation.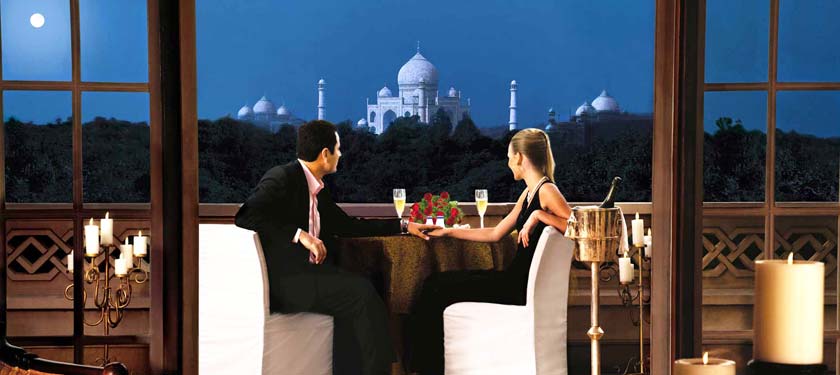 Ancient Indian culture regards marriage as sacred bond and believe guests to be similar to 'Gods'. Therefore, when you chose India as your honeymoon destination, you will be pampered and your very wish indulged helping you have cherished memories with your loved one. Moreover, the experiences of the sub-continent is sure to be amazing in every way.
While planning your holiday in India with your partner, here's where you can go.
Delhi
The India capital city Delhi is the likely starting point of your tour, owing to the well-connected international airport and also its accessibility to other places you would like to visit.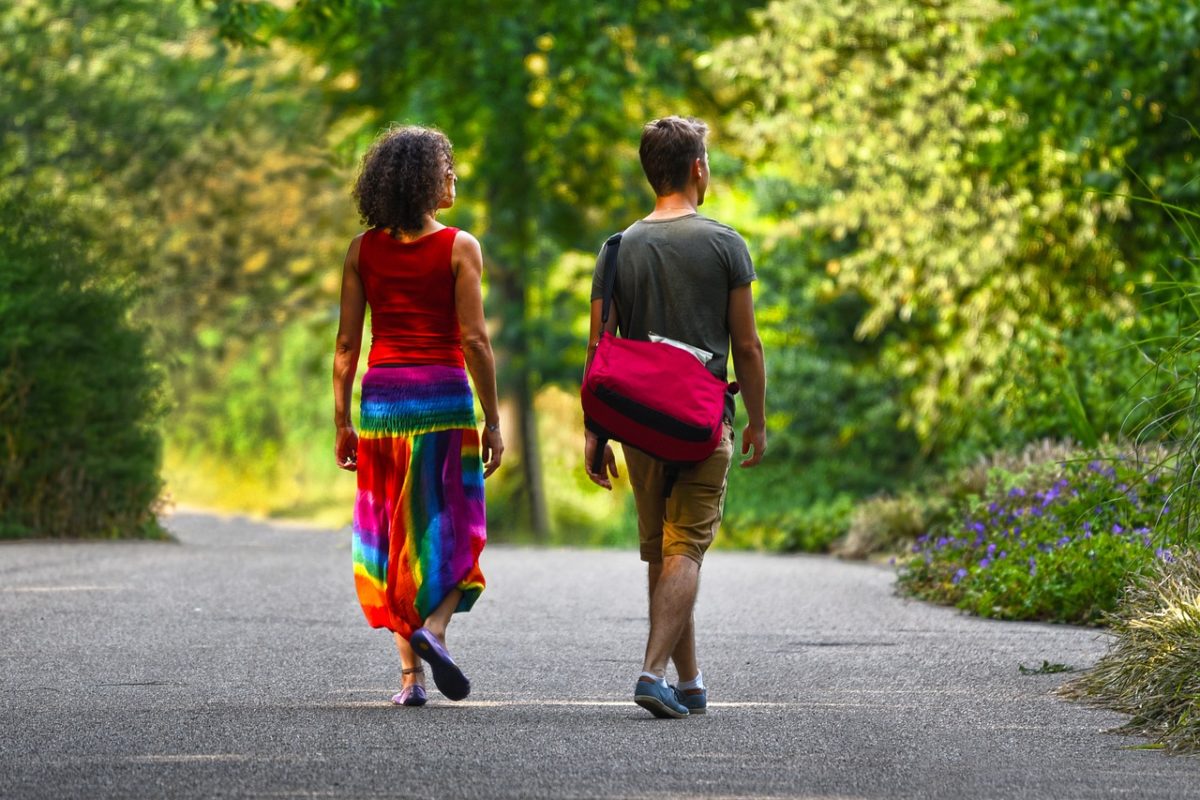 The 'city of cities' as Delhi is fondly called is fascinating beyond words. There is wonderful architecture including three world heritage sites, architectural marvels, tours, activities, lavish hospitality and more. Take a cycle rickshaw ride in Old Delhi through the by-lanes crossing the Red Fort and Jama Masjid. Explore the street-food stalls of Chandni Chowk, Delhi's oldest and largest bazaar. Walk through the premises of Humayun's Tomb, Lotus Temple, Raj Ghat, Qutub Archaeological Complex and more. India Gate, Rashtrapati Bhawan and Lutyen's Delhi present another insight into the charming Delhi. The delicious food, shopping, nightlife and cultural extravaganza are added delights. Golden Triangle Tours is also a wonderful itinerary for your romantic India tours.
Agra
Agra presents a view of the Taj Mahal, a delight for a honeymoon tour. The incredible white-marble mausoleum by the River Yamuna is a testament of love built by a Mughal Emperor for his beloved. Awe at the view in the dawn or a full moon night, the breath-taking beauty will steal your breath away. For an alternative view visit the Mehtab Bagh. In Agra, a guided visit to the Red Fort, the main residence of the Mughal Emperors is a must. The Mohabbat-e-Taj show, visit to Itmad-ud-Daula, Sikandra and a visit to the abandoned Mughal city- Fatehpur Sikri are the highlights.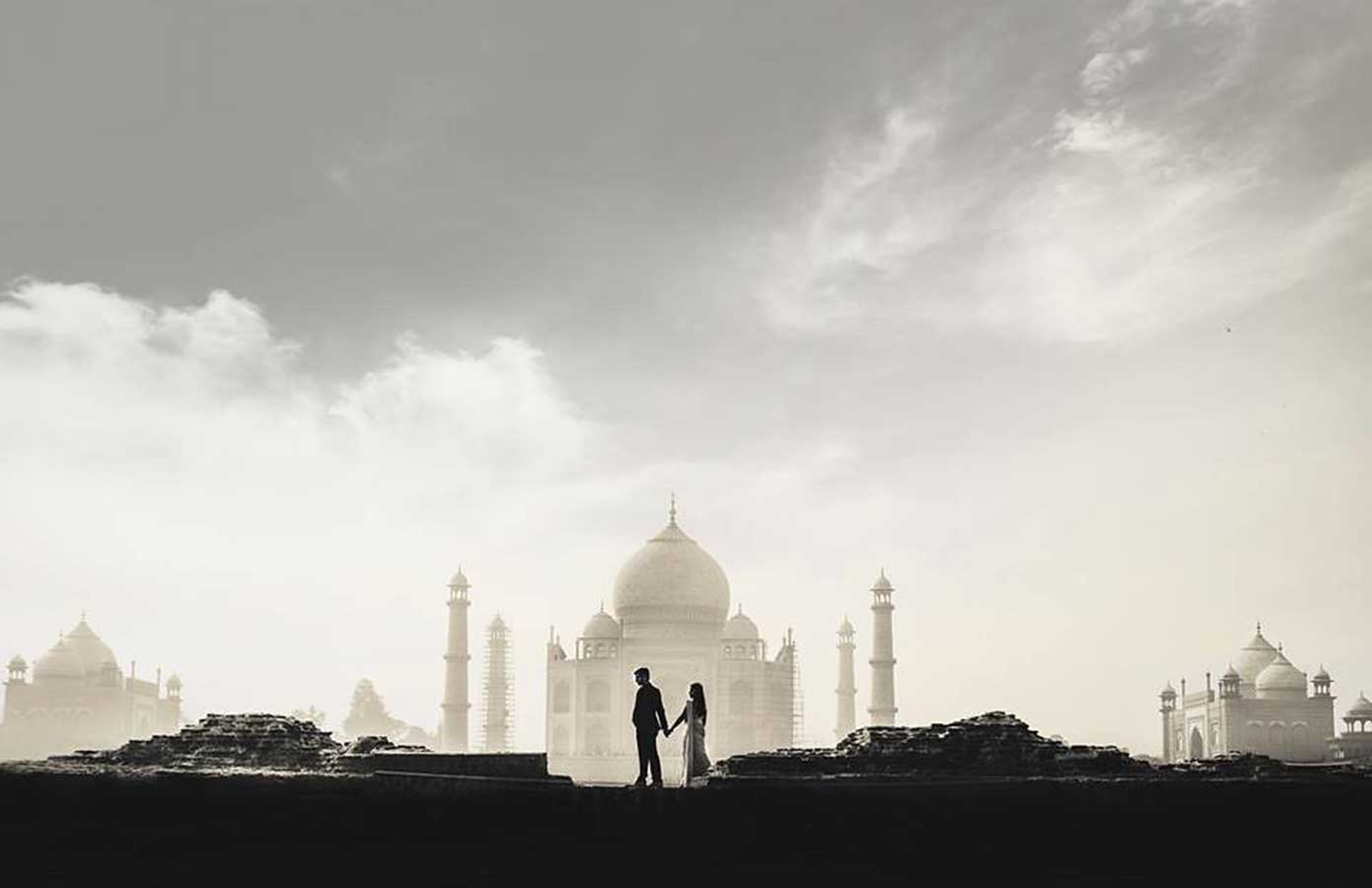 Agra's hotels too imitate the theme of romance, luxury and opulence and is a pleasure for honeymoon couples seeking a pampering holiday. Agra is climax of any Classical India Tour.
Jaipur
Jaipur spells of royalty and romance. The Pink City of Royal Rajasthan as it is fondly nicknamed is a prime example of the grandeur of India heritage & culture. Get ready to be pampered with royal hospitality on your honeymoon in Jaipur.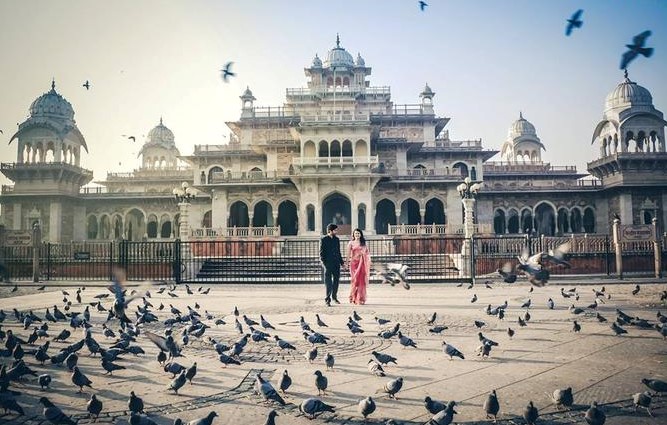 Discover the hill fort of Amer with your loved one, you can enjoy an elephant ride to arrive to the fortress. The many beautiful palaces, gardens, architectural wonders and markets make for a great time. But, it is certainly the stay at the luxury heritage hotels that are renovated royal places- residences of former royalty that make Jaipur an absolute pleasure for a romantic vacation. Furthermore, a tour Royal Rajasthan with Heritage Hotels is also a great option for honeymoon couples.
Udaipur
Udaipur counted among the most romantic places in the world is an ideal option for a honeymoon in India. Built on the banks of Lake Pichola with the Aravalli Hills, the city exudes a tranquil atmosphere quite different from anywhere and anything else.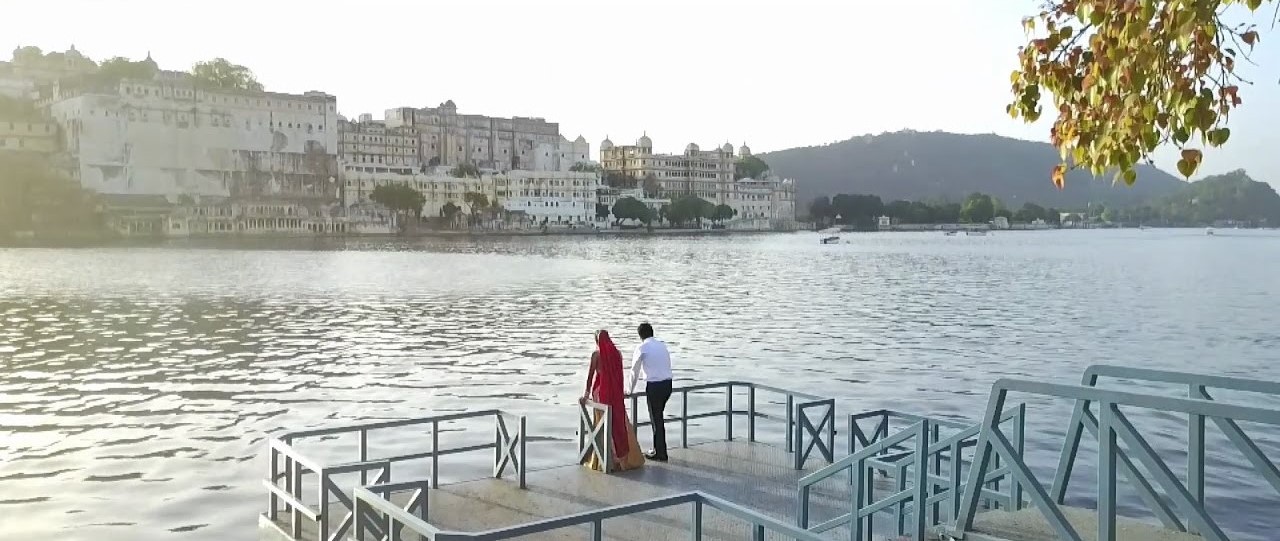 Udaipur's hotels, many of which are renovated heritage properties aka lavish palaces of royalty are designed for relaxation, with plush suites, large pool areas, gardens and spas. The Taj lake Palace is one of the recognized landmarks of the city ideal for a royal stay. Sightseeing, cultural excursions, boat ride in Lake Pichola at sunset, shopping and more are the highlights. Golden Triangle with Udaipur is our suggestion for the best memories.
Kerala
Honeymoon in Kerala is a blissful experience. A brief domestic flight brings you to Cochin, a major port city the gateway to the charms of God's Own Country. The mix of Portuguese, Dutch, British colonial architecture and culture makes it worth exploring.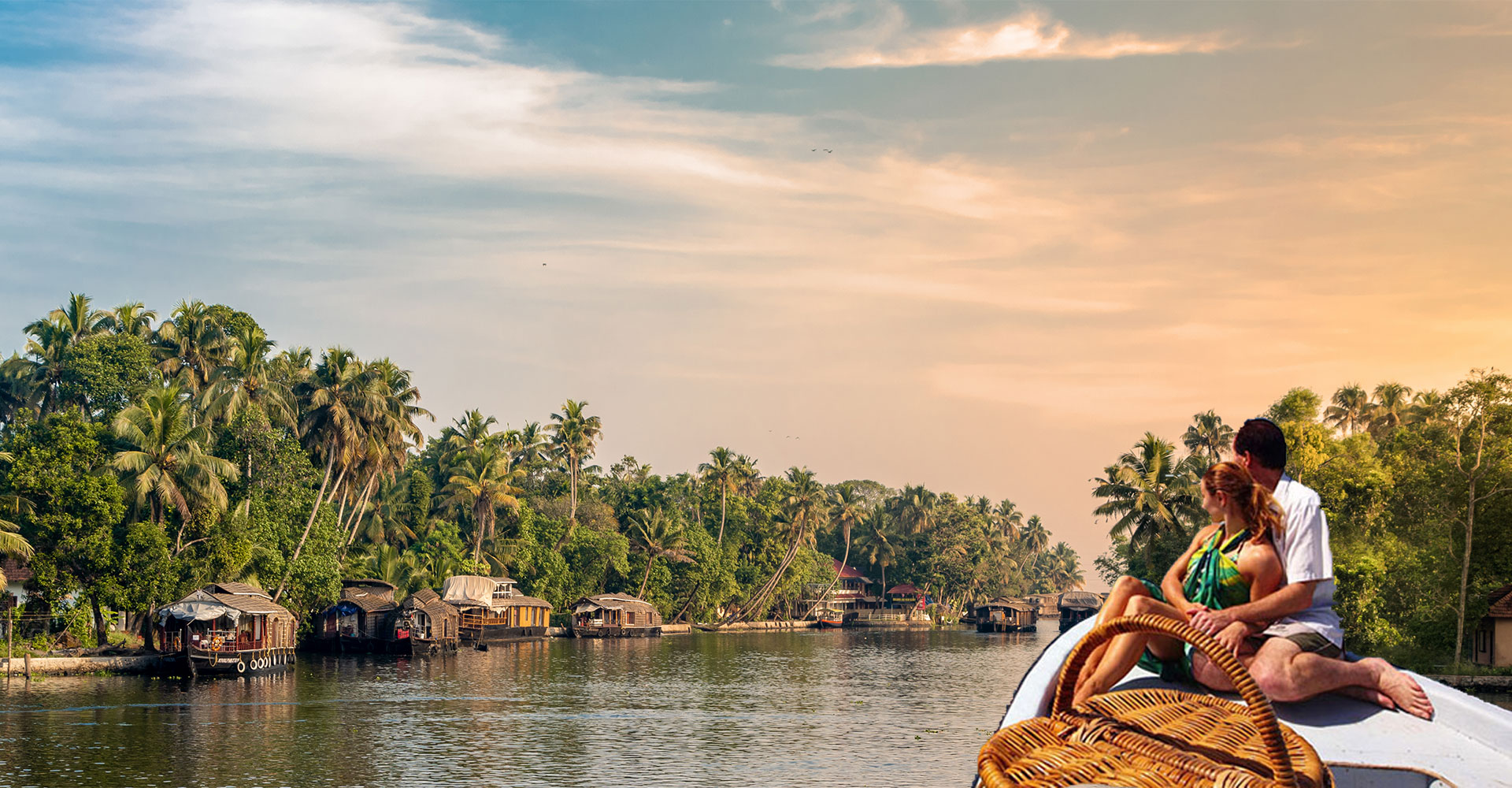 But, the most-favoured is Kerala's Backwaters and Houseboat Tour for a matchless experience. You can cruise on a private houseboat with on board meals, staff and more for a night. There are also options to stay at the lakeside luxury hotels known for an extensive menu of Ayurvedic treatments, including the couple's day retreat. Ayurveda wellness packages in Kerala are also a refreshing choice for the couples.
The tea gardens of Munnar, spice plantations of Thekkady, wildlife blessed Periyar National Park, beach retreat of Kovalam and more are the highlights of Luxury Kerala Tour with your loved one.
Goa
India's favourite beach retreat, Goa honeymoon packages perfect option for a romantic holiday. Blue skies, white sandy beaches, a relaxed atmosphere, great restaurants and bars, what could one ask for in a holiday destination. Well connected by air from almost every other tourist destination in India, Goa is perhaps the best place for travelers to relax at the end of a hectic India trip. With hotels available in all categories and price bands, and a Portuguese heritage waiting to be discovered in Panjim, small flea markets encouraging travellers to practice their bargaining skills, all kinds of water sports, Goa has a lot going for it.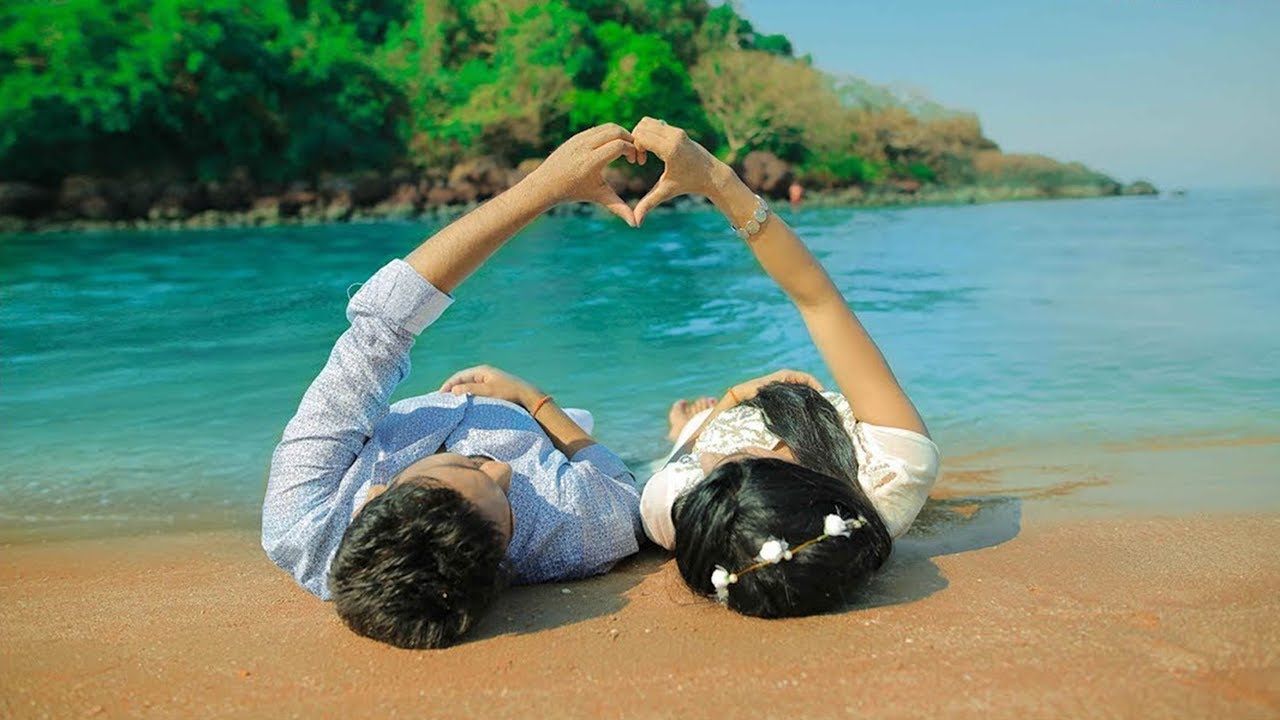 Thrill of the Wild
Luxury Wildlife Tour in India is also a great option of honeymoon tour. The country abounds in blessed wildlife sanctuaries and national parks that offers some of the amazing wildlife safaris. Embark on a thrilling experience to get up close with Tigers, Asiatic lions, one-horned Rhinos, colourful birds and other Indian wildlife. Stay at luxury wildlife resorts, enjoy jeep safaris & bird watching with expert naturalists and have a great time. Golden Triangle with wildlife is our suggested tour for an enjoyable holiday with your better half in India.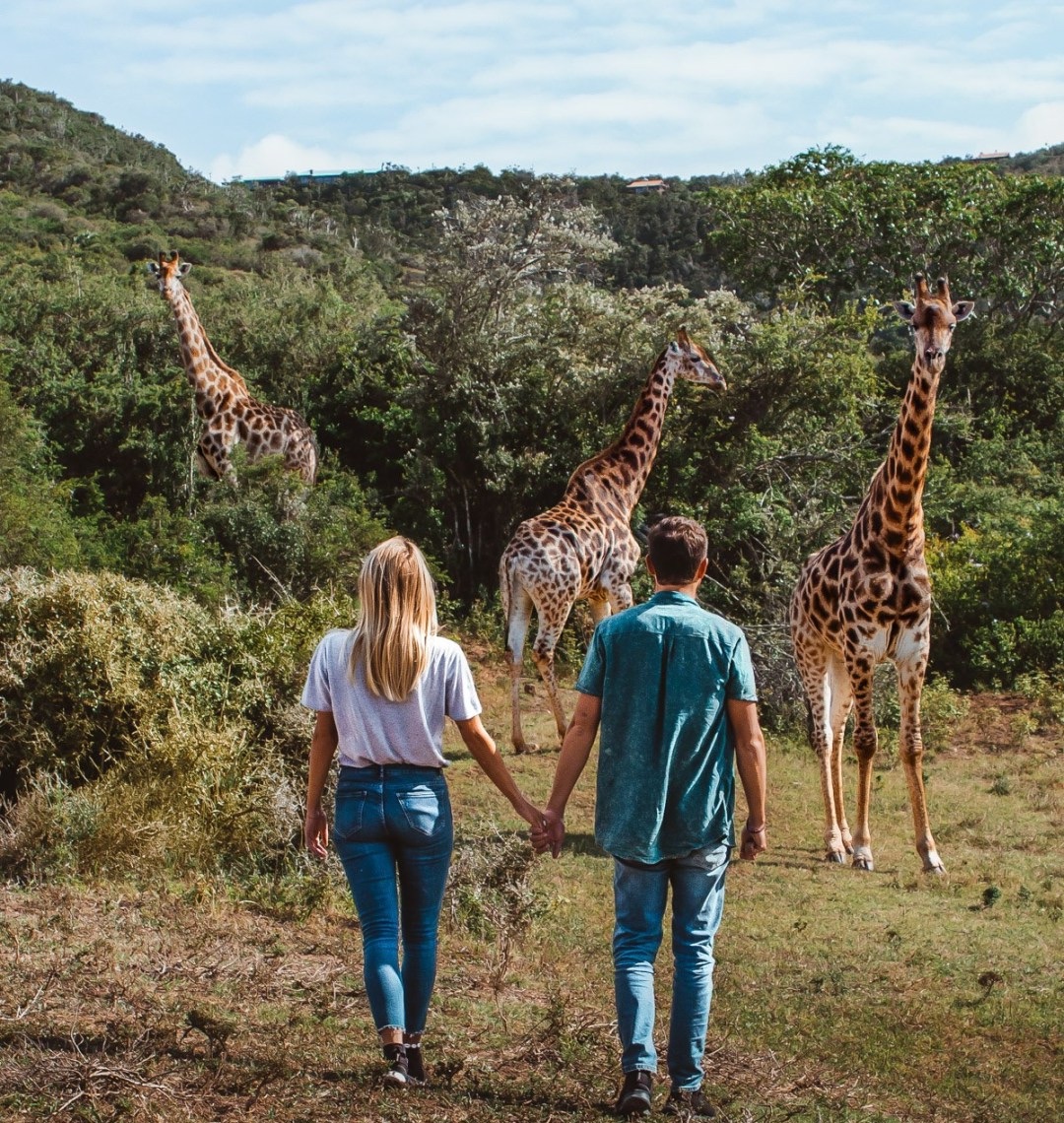 Luxury Train Tours in India
Luxury Trains in India offer a lifetime experience for honeymoon. Red-carpet welcome, traditional hospitality, modern amenities added to princely rail coaches, fine-dining restaurant cars, bar and lounge make you feel pampered. Journeying through colourful topography of India, the train itineraries include an introduction to Indian history, heritage and culture that are wonderful experiences of India.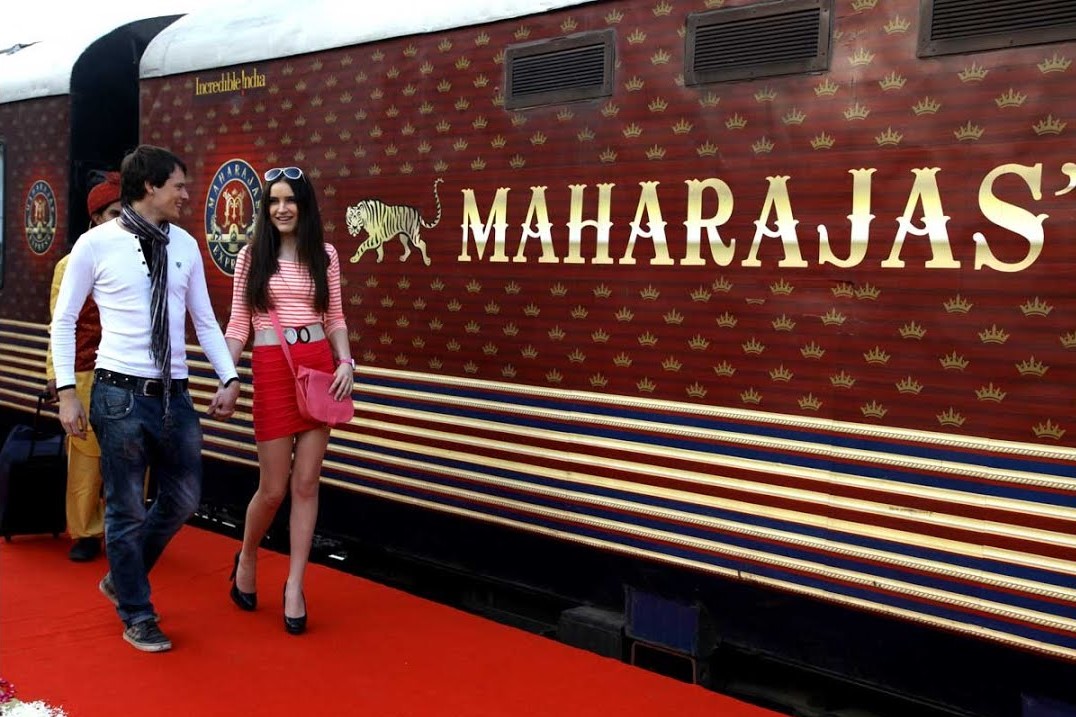 In this fast-paced era, there is something truly romantic about train travel. Forget packing, unpacking, jet-lag and more, enjoy a luxury vacation. Embark on any itinerary of Palace on Wheels, Maharajas' Express and Deccan Odyssey.