New Delhi is fast turning into a gourmet travelers paradise, with excellent restaurants and eateries. Of course Delhi is home to well known Indian Restaurants like the Bukhara and the Warq, but, in addition, Delhi offers a multitude of fine dining and casual restaurants with other global cuisines as well. For special occasions, there is the Orient Express fine dining French Restaurant, and for casual Bistro style Italian cuisine, there is the Diva Café. The list below has our selection of the Best Dining experiences that the city has to offer.
Indian Cuisine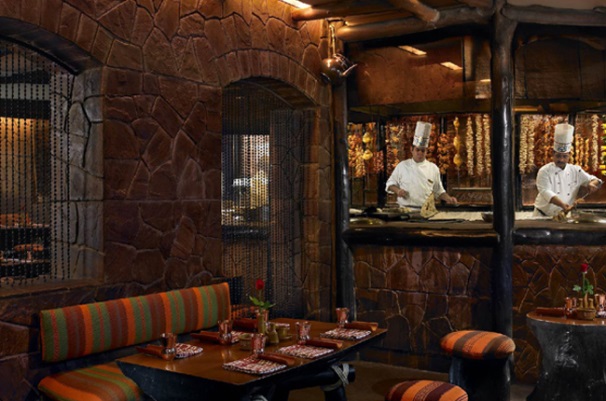 1. Bukhara: Located at the ITC Maurya Hotel, is perhaps Delhi's (or rather India's) best known Indian restaurant. World-famous for its North-West Frontier cuisine, Bukhara brings alive the rustic flavours of North-West Frontier cuisine traditionally prepared in a clay oven (tandoor). The ambiance is decidedly rugged and you can even watch your meal being prepared through the open display kitchen, visual treat not to be missed. Rated amongst the top 50 restaurants in the world and the finest restaurant in Asia by "Restaurants" magazine. Expensive, but not to be missed.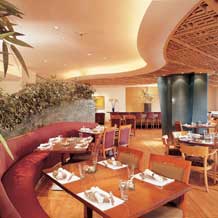 2. Masala Art: Located at the Taj Palace Hotel, is a modern, contemporary Indian restaurant. For all those who think that light, healthy Indian food is an oxymoron, Masala Art is the answer. A show kitchen, contemporary décor, and a superb menu is the recipe that makes Masala Art a one-of-a-kind dining experience.
North India Restaurant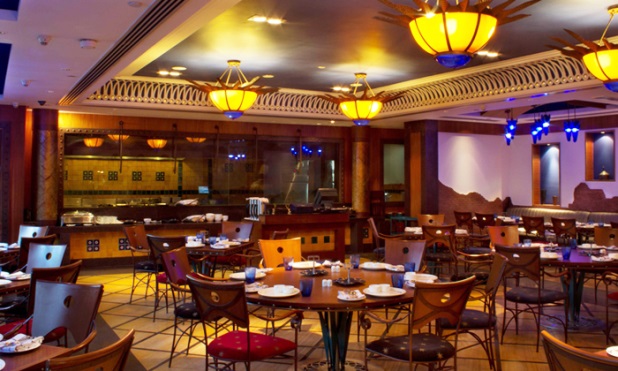 3. Punjabi by Nature: Located in the Ambience Mall in Vasant Kunj, this is an excellent choice for authentic North Indian cuisine. Good value for money.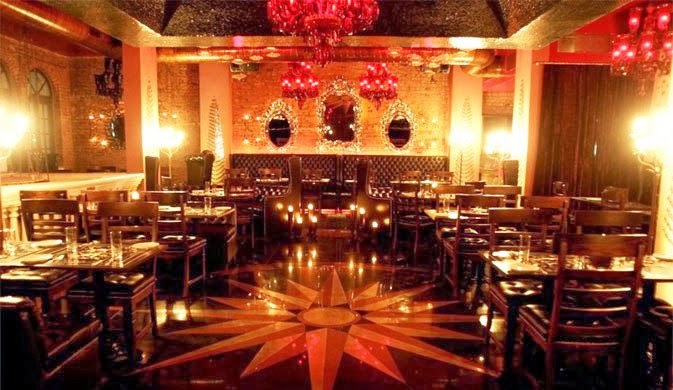 4. Veda: Located in Connaught Place, right in the heart of town, is a recent addition to Delhi's list of fine dining Indian restaurants. Designed by the famous fashion designer, Rohit Bal, this stylish bar and restaurant, serves excellent north Indian food, and has interesting tasting menu options.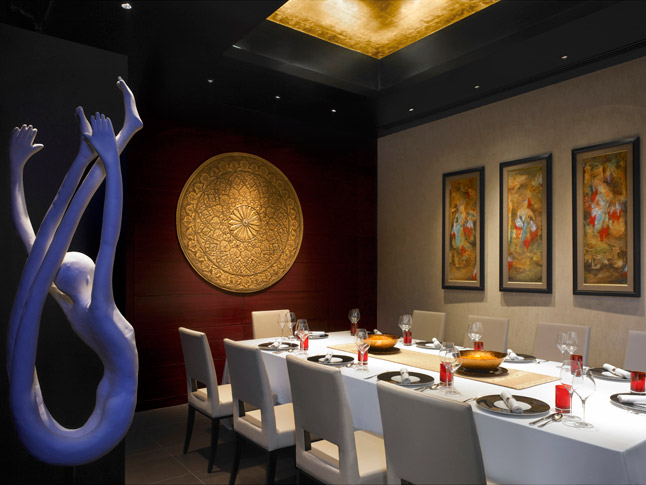 5. Varq: Located at the Taj Mahal Hotel, Varq is the capital's newest restaurant offering a modern Indian gourmet dining experience with the authenticity of taste and artistic presentation created by celebrity Chef Hemant Oberoi. Varq retains the Indian traditional way of cooking while using exotic ingredients like sea bass, diver's scallops, goose liver, halibut, sand crab and Karachi prawns.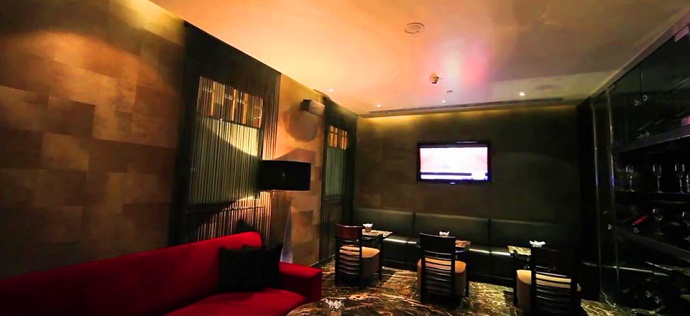 6. The Great Kabab Factory: With 2 convenient locations, one of which is at the Radisson Marina hotel in Connaught Circus, and the second at the DLF Mall, Saket, the Great Kabab Factory offers a unique and fun-filled dining experience. They have a fixed menu dinner, comprising of over half a dozen kebabs, followed by Biryani's, lentils, etc, culminating with at least four different Indian desserts, all served to you at your table.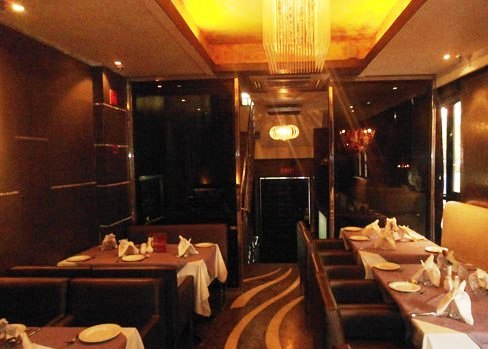 7. Swagat: Located in the Defence Colony Market in South Delhi, Swagat is an informal family dining Restaurant. Swagat serves authentic Mangalorean seafood specialties and Chettinad cuisine, both cuisine styles from Southern India, known for their rather spicy dishes. Good value for money.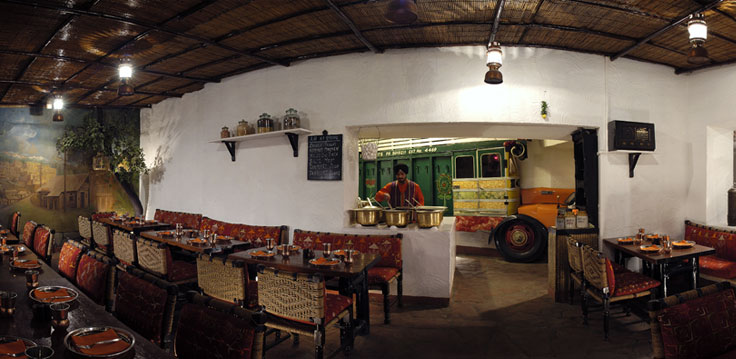 8. Dhaba: Located at the Claridges hotel in New Delhi, the name Dhaba stands for a roadside eatery popular amongst truckers travelling on highway routes. The restaurant has an authentic Indian Dhaba design and good Indian food.
Other cuisines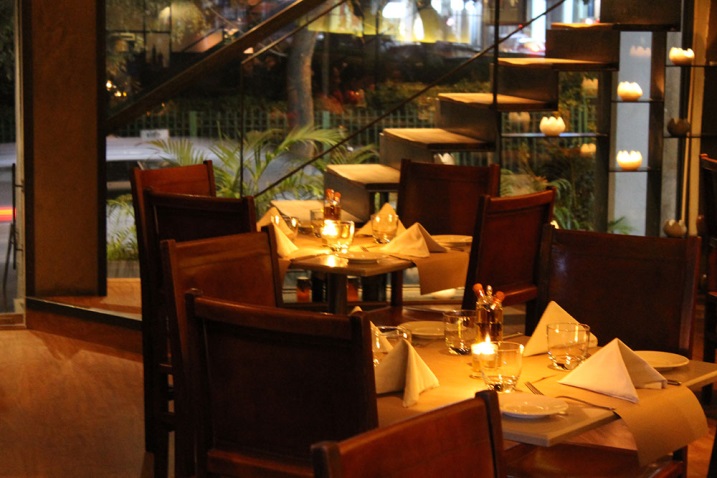 1. Diva (Italian): Located in the M Block, Greater Kailash (II) market in South Delhi, Diva is a fine dining Italian restaurant managed lovingly by owner cum chef Ritu Dalmia. Diva boasts of authentic Italian food and has a great wine list as well.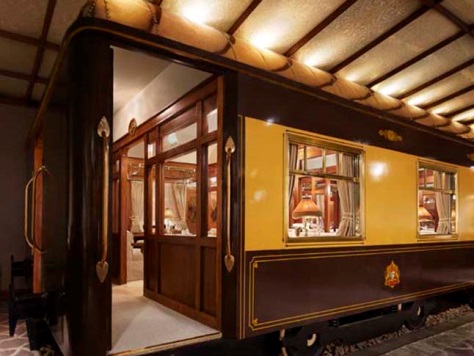 2. Orient Express (French): Located at the Taj Palace Hotel, the Orient Express is a posh replica of a Pullman Orient Express train carriage, and is regarded as the city's most stylish and expensive European restaurant, and has won the best European restaurant award for five years in succession. The four-course journey is inspired by the countries through which the Orient Express passes on its Paris-to-Istanbul run, and is likely to include items such as Camembert soufflé with paprika sauce, pan-seared reef cod with raw papaya salad, and the extremely popular oven-roasted New Zealand rack of lamb, encrusted with herbs and almonds and served with lamb jus. Well worth a visit.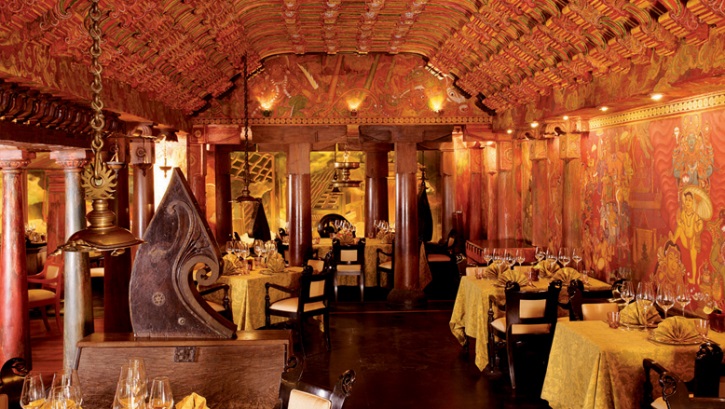 3. Spice Route (Pan Asian): Located at the stylish Imperial Hotel in New Delhi, the Spice Route was voted one of the top 10 restaurants in the world by Condé Nast Traveler, and it certainly lives up to its promise with a vast menu that makes the mouth water at the variety of flavors and ingredients. The decor alone is worth a visit -- every nook and cranny is hand-painted by temple artists flown in from Kerala, and antique beams, pillars, and ceilings are all imbued with meaning. As indicated by the name, the menu takes you on a complex culinary journey, from the Malabar Coast to Sri Lanka, Malaysia to Indonesia, Thailand to Vietnam. Service is superb -- smart, discreet, and helpful.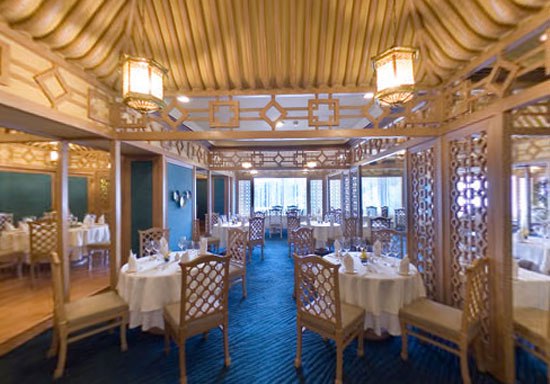 4. House of Ming (Chinese): Located at the Taj Mahal hotel, is arguably the premier Chinese restaurant in Delhi. The House of Ming serves both, Schezuan and Cantonese style Chinese cuisine and enjoys the patronage of the hauté and happening in the city.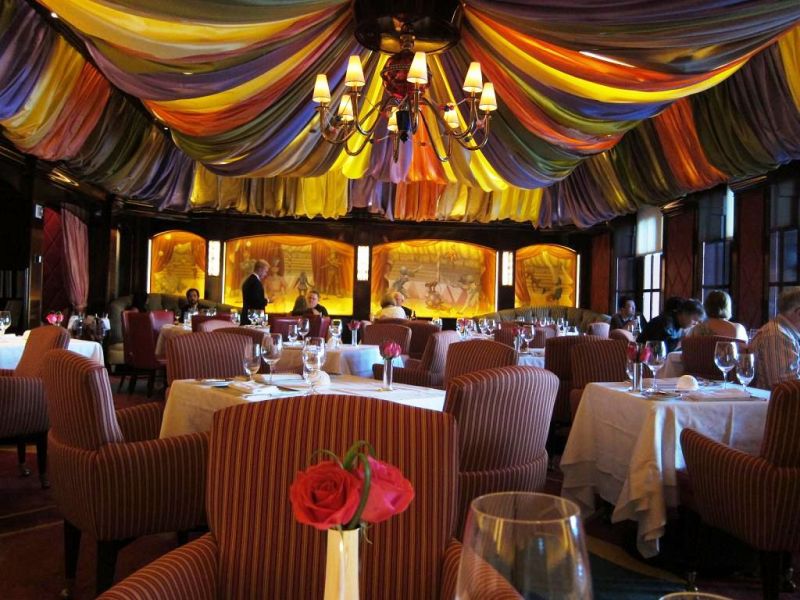 5. Flavours (Italian): Located in Defence Colony, just off the Ring Road in South Delhi, known for its genuine home-style Italian cooking. Very good value for money.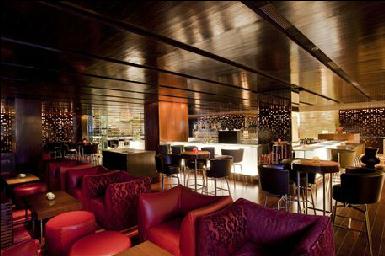 6. Setz: The latest addition to Delhi's list of chic, modern eateries, Setz is located in the DLF Emporio designer mall in Vasant Kunj, South Delhi. A huge restaurant with no less than 320 covers and seven different kitchens, Zest offers Indian, Arab, Italian, Thai, Chinese and Japanese cuisine.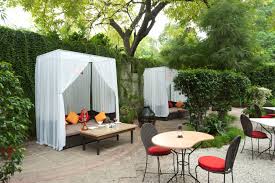 7. Lodi-The Garden Restaurant: Set in the beautiful Lodhi Gardens in Central Delhi, the Lodi Restaurant, offers Mediterranean and European cuisine. A great place for alfresco dining, both for Lunch or Dinner.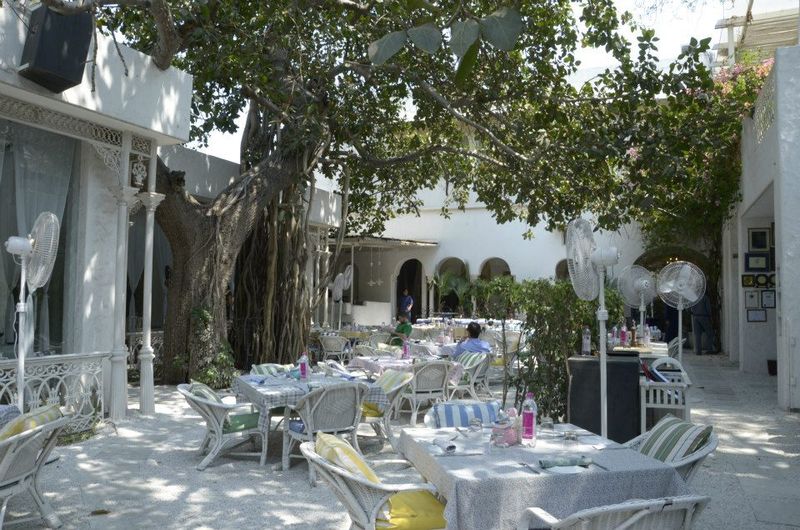 8. Olive at the Qutab (Italian): A fine dining Italian restaurant, very close to the Qutab Minar in South Delhi, Olive offers excellent Italian food in an Alfresco setting.
The author, Kapil Goswamy is the CEO of Trans India Holidays, New Delhi.