Tucked in the north-western part of India, Rajasthan, symbolizes the country's opulence and grandeur from the bygone days. An integral part of India's famous Golden Triangle Tour circuit, Rajasthan beckons with its incredible charms. The land of Maharajas boasts a rich history, cultural heritage, kaleidoscopic festivals, folk music, traditional art & crafts, delectable cuisine, religious sites, magnificent forts and beautiful havelis. The state's representative melodic tune, 'Padharo mhare des', beckons the spirit of a traveler to blend with its magnificence and charm.
Rajasthan tours is considered to be the essence of exploring India. Without exploring its amazing places, things to do and experiences, any India tour remains incomplete. When planning a Rajasthan trip itinerary, here is all that you need to know.
Places to Visit in Rajasthan
Forts:
Mehrangarh Fort in Jodhpur, Amber Fort, Nahargarh Fort, and Jaigarh Fort in Jaipur, Bhangarh Fort, Anupgarh Fort, Bala Quila, Badnore Fort, Barmer Fort, Bhatner Fort, Chittorgarh Fort, Dev Giri Fort, Gagron Fort, Hill Fort Kesroli, Gugor Fort, Jaisalmer Fort in Jaisalmer, Jaigarh Fort, Jalore Fort, Jhalawar Fort, Juna Fort, Junagarh Fort, Khejarla Fort, Kumbhalgarh Fort, Ranthambore Fort, Lohagarh Fort, Taragarh Fort, Neemrana Fort
Palaces
Umaid Bhawan Palace, Jag Mandir Palace, City Palace Udaipur, Alwar City Palace, Garh Palace, Bhamashah ki Haveli, Bhanwar Vilas Palace, City Palace Karauli, City Palace Jaipur, City Palace Dholpur, Jal Mahal, Juna Mahal, Lalgarh Palace, Laxmi Niwas Palace, Maan Mahal, Moti Mahal
Lakes
Anand Sagar Lake, Anasagar Lake, Balsamand Lake, Diablab Lake, Doodh Talai Lake, Gadisar Lake, Fateh Sagar Lake, Kaylana Lake, Gaib Sagar Lake, Jaisamand Lake, Lake Jait Sagar, Lake Foy Sagar, Pichola Lake, Sambhar Lake, Pushkar Lake, Udaisagar Lake, Nakki Lake, Man Sagar Lake
Wildlife Sanctuaries and National Parks
Ranthambore National Park, Desert National Sanctuary, Sariska National Park, Keoladeo Ghana Bird Sanctuary, Kumbhalgarh Wildlife Sanctuary, Mount Abu Sanctuary, National Chambal Wildlife Sanctuary
Museums: Ahar Archaeological Museum, Ajmer Government Museum, Albert Hall Museum, Alwar Government Museum, Amer Archaeological Museum, Anokhi Museum of Hand Printing, Ganga Golden Jubilee Museum, Maharao Madho Singh Museum, Government Museum Jaisalmer, Dolls Museum, Prachina Museum, Fateh Prakash Palace MuseumThings to Do in Rajasthan
Attend the Pushkar Camel Fair
Go for a Thar Desert Safari
Visit Ranthambore National Park
Enjoy folk music and dance
Enjoy local Rajasthani Cuisine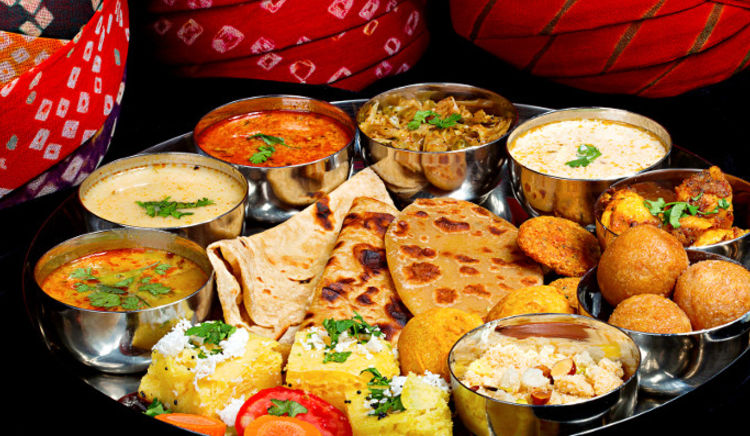 The royal heritage and the geographic features of Rajasthan have influenced the cuisine of the region. Traditional food items like Dal-Baati-Churma and Bikaneri Bhujia are appreciated by foodies across the globe. Popular dishes of Rajasthan also include Kabuli Pulao, Laal Maas, Mohan Mass, Panchkuta/Ker Sangri, Pittod Ki Sabji, Besan Gatta Sabji, Ker-Dakh Sabji, Lacha Pakori, Govind Gatte, Bajra Roti, Lahsun Ki Chatni, Mogor Ki Sabji, and Haldi Ki Sabji. Some of the must-try sweets are Balushahi, Ghevar, Alwar Ka Mawa, and Gujia.
Shopping at local bazaars in Rajasthan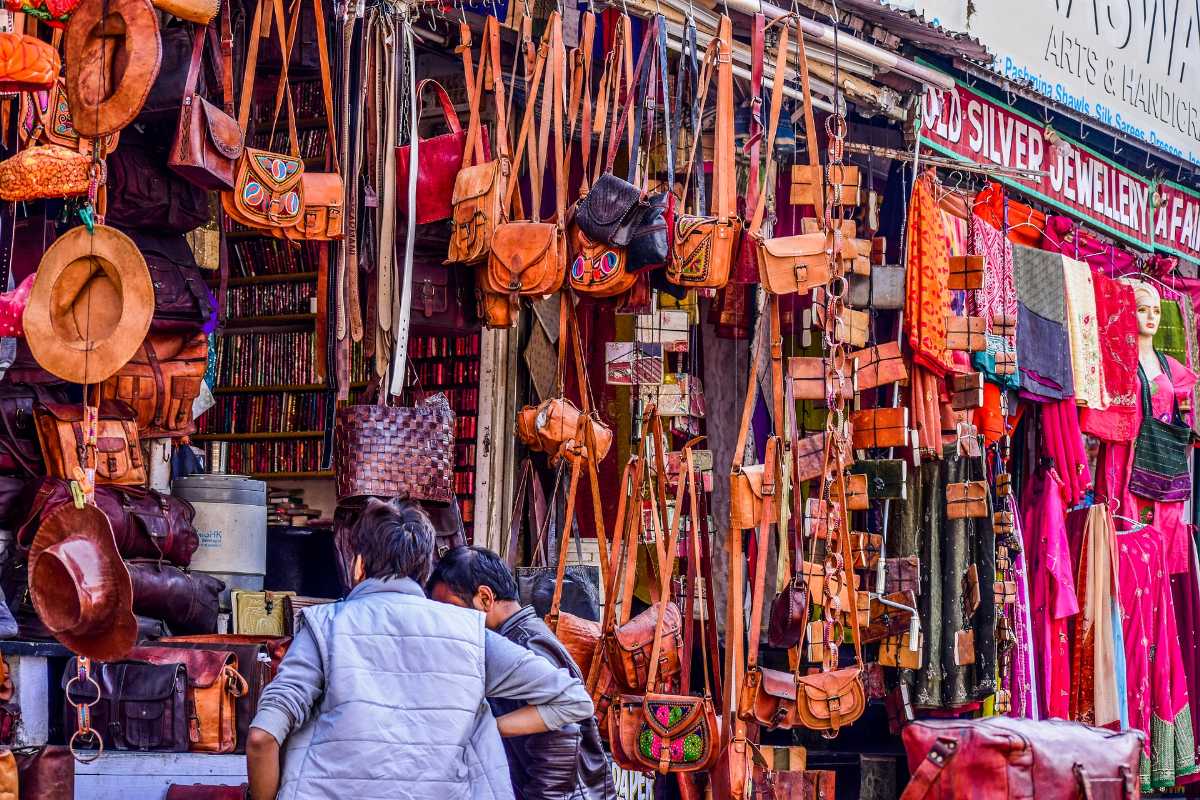 Shopping in Rajasthan is one of the much loved activities for travellers in the city. The bright bustling markets tempt with handmade items that preserve their heritage and clebrated their skilled craftsmanship. The most popular bargains are Jewelry and gemstones, Paintings, Carpets, Pottery, Puppets and stuffed toys, Fabric, Metalwork, Spices, Jodhpuri juttis, Sweets
Watch a puppet show
How to Reach Rajasthan
By Air: There are seven airports in Rajasthan, which connect the state to major Indian cities and foreign countries. There are direct flights from destinations all over India.
By Rail: Rajasthan is well-connected by rail. Luxury trains in India cover Rajasthan in their journeys. Superfast trains like Rajdhani Express and Duronto Express run through the state.
By Road: There about 20 national highways passing through the state. A four-lane highway, NH-8 connects from Delhi.