Last Sunday, instead of lazing at home and catching up on my sleep, I decided to do something a bit more adventurous—a Bicycle tour of Old Delhi. I had read about "Delhi by Cycle" on the internet, and their concept of exploring the narrow lanes of Old Delhi and its sights on bicycle got me interested. Booking the tour was really easy and I choose their trip called the "Shahjahan Tour".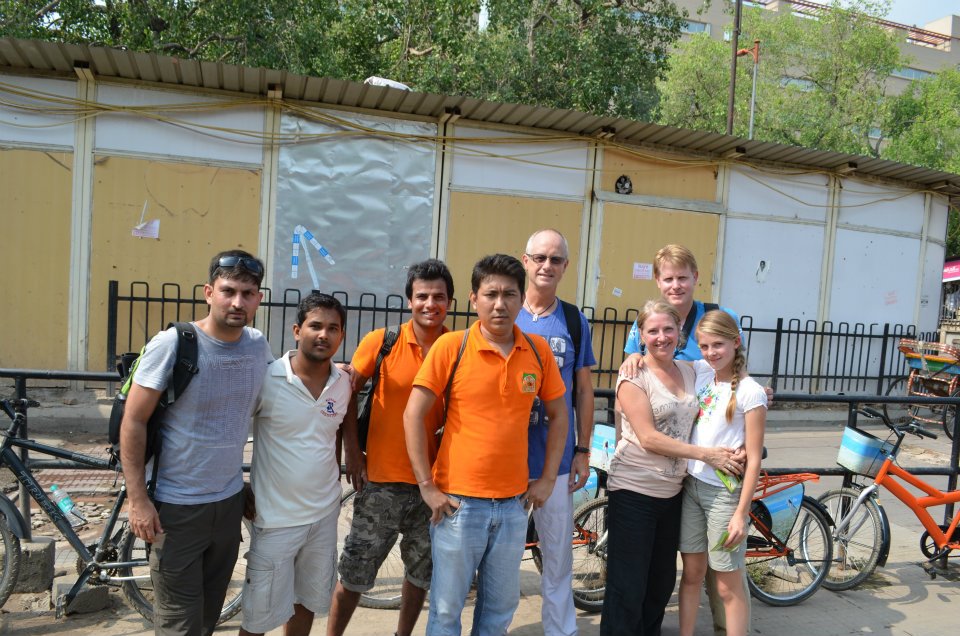 Reached the tour starting point (Opposite Delite Cinema in Old Delhi) at 6.30am and found these bright orange bicycles and our tour guides in orange tee-shirts waiting. There were 4 other people on my tour and two guides. After a small briefing, we started the cycle tour. It took me a while to get used to riding the bicycle (I hadn't ridden one in years), but got in the rhythm soon—fortunately, cycling is one of the skills, which if you have learned once, you never forget. We cycled in single file, with one of our guides in the front, leading us through the narrow lanes and another one, in the end, to make sure no one was left behind. It wasn't really my first time in Old Delhi, but Old Delhi at this time of the day felt like a new experience with its sights, smells, and sounds. It was a very different perspective to the city where I have actually lived for almost 15 years. Though it being Sunday morning, most shops, etc. were closed, but the lanes were still full of a lot of activity. We stopped briefly at Fatehpuri Mosque, a storehouse in the Spice market, a South Indian Temple in the old city area, before heading onto the Civil lines. Had quick stops at the famous Maiden's hotel and Lt Governors House, before breaking for a cup of piping hot tea and biscuits at a roadside tea stall.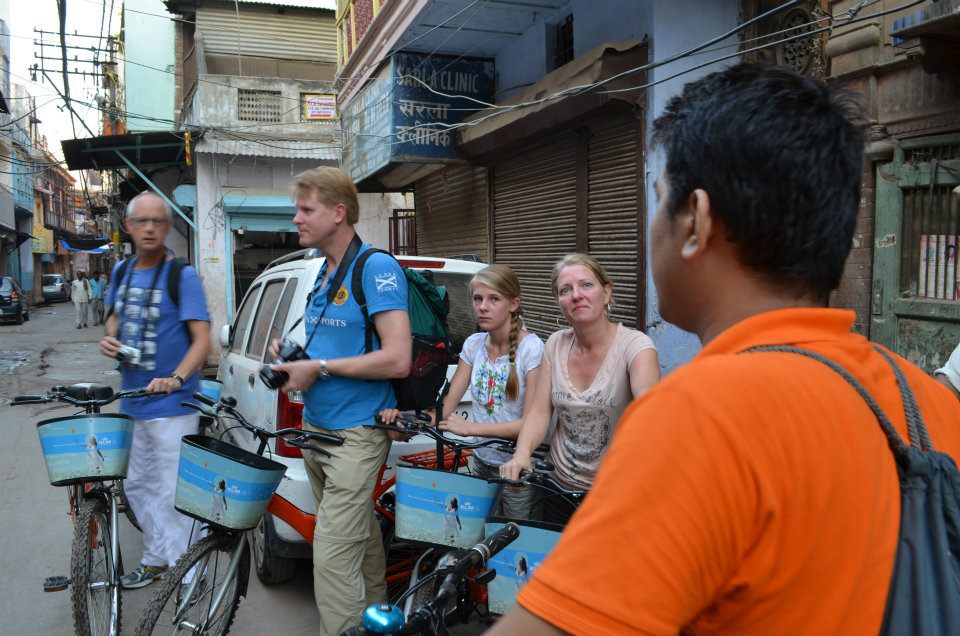 Post the tea break we headed back towards the Old Delhi area. Once again cycling through the narrow lanes, but now it was getting busier and we were getting tired. Passed through the Chandini Chowk market, stopped at the Red Fort and Jama Masjid. By this time we had spent about 2½ hours riding and covered about 12 kms. Feeling exhausted and hungry, our small group headed towards the last highlight of the tour, which was the breakfast stop at a restaurant behind Jama Masjid (it was meant to be the famous Karim's, but it being the month of Ramadan, Karim's was closed). Had a hearty breakfast of fresh bread and daal (others had Nahari meat curry instead). Post breakfast a short ride back to our starting point, for goodbyes to our guides, who were really nice guys, and other group members.
I'm really glad I took the tour, it rekindled my love for cycling and I promised myself to buy a cycle and start cycling at least on the weekends and very importantly, allowed me to look at Delhi differently too. I would recommend the tour to anyone who is reasonably fit, who enjoys cycling and wants to discover the sights, sounds and smells of Old Delhi.
The writer, Rajesh Kaushik is the General Manager of Trans India Holidays in New Delhi, India.