Travelling in India is always life-changing, and the offbeat you go, the more you find yourself a changed person. So, why not give a break from the popular tourist trails and go off the beaten track in India.
Less than 5 hours drive from Delhi (of which more than half is on India's only super expressway), less than 90 minutes from Agra (home of the iconic Taj Mahal), lies the beautiful Chambal Safari Lodge or the Mela Kothi that it was known as earlier.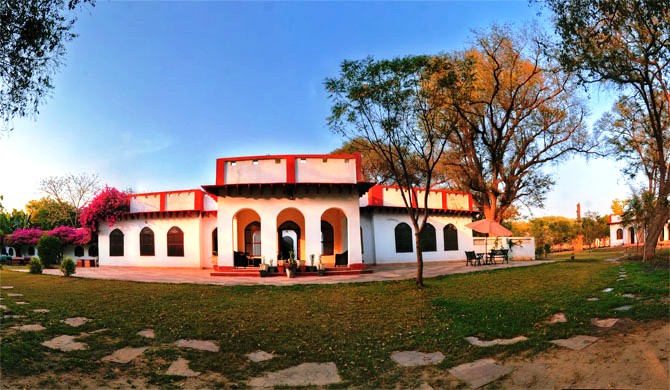 Lovingly managed by the husband-wife team of Ram Pratap and Anu, both of who are also great environmentalists and conservationists, the Chambal Safari Lodge has a lot going for it.
Other than being a great place to relax away from the noise and pollution of other places in India, it also has the unique advantage of being practically between two of India's great rivers, the Yamuna and the Chambal. Less than 10 minutes from the lodge are the famous Shiva Temples at Bateshwar.
Set on the banks of the Yamuna, it was apparently a set of 100 temples, but, now about 30 survive, all of which are still open to devotees and visitors alike. Bateshwar is also home to India's second-largest cattle, camel and horse fair (second to the very well known Pushkar fair). This takes place early November each year and is a sight worth visiting.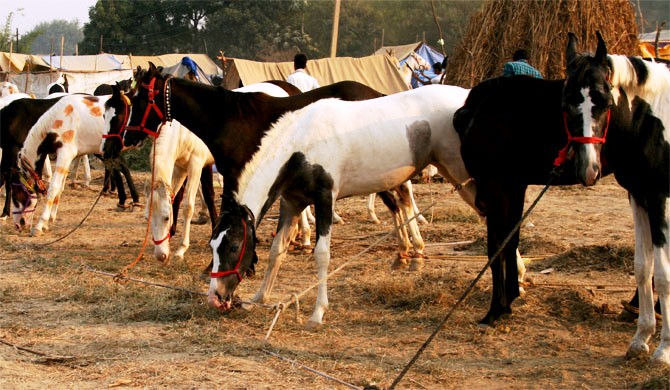 The real attraction of the Chambal Safari Lodge (besides the hammocks in the lodge itself) is, of course, the Chambal River and the Chambal national sanctuary.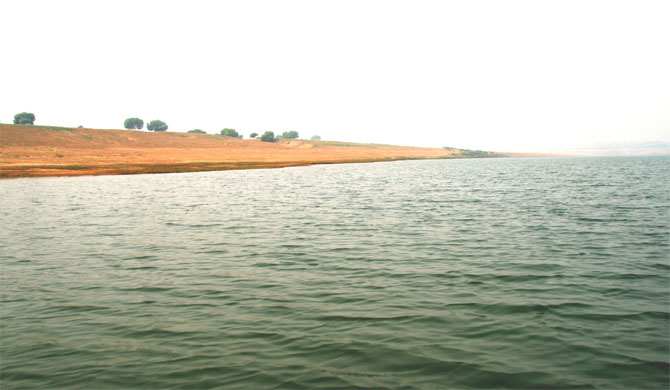 About a 30-minute drive from the lodge ( on country roads ) lies the Chambal River, which quite frankly is prettier than many of its more well-known siblings, and this area is full of lovely birding and wildlife viewing opportunities. With over 300 species of birds (of which over 80 species can be spotted in the Lodge compounds itself ), both local and migratory, and unique wildlife including Crocodiles, Gharials, Turtles, Gangetic Dolphins, etc,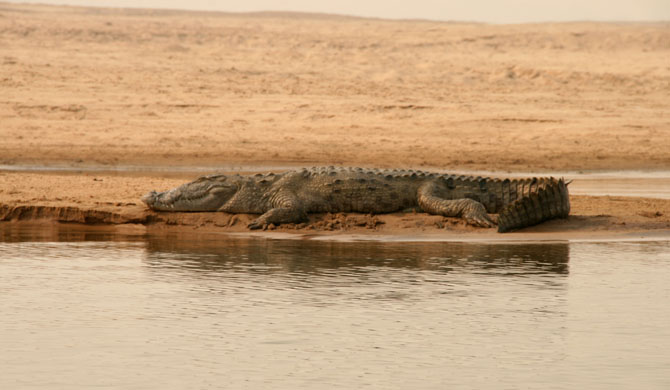 it's a great place for anyone seeking to leave the Tiger reserves alone, and do something unique in a relatively undiscovered part of India.
The author, Kapil Goswamy is the Managing Director/CEO of Trans India Holidays, based in New Delhi, India.