Rajasthan captures the very essence of India teeming with history, heritage, culture and grandeur. The Thar Desert adds to the charisma. The Jaisalmer Desert Festival is a celebration of the desert. The annual event is a showcase of the colourful cultural heritage that has passed on through the generations of this state. The folk music, dance, attire, traditions, festivities and everything else are something to be cherished for a lifetime. Adding glamour to the Rajasthan tour packages, the festival is one of the best reasons to explore the desert in winters.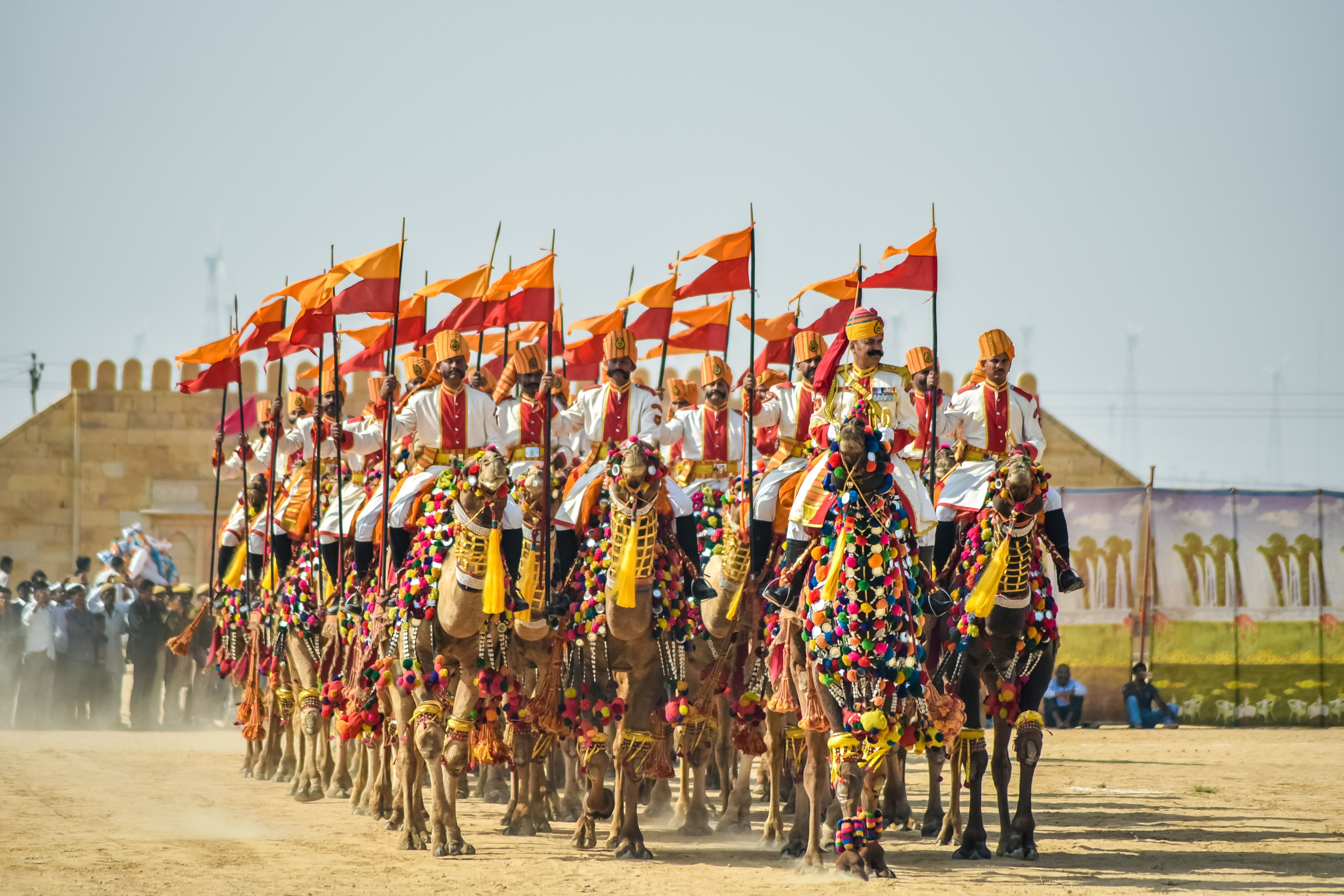 The Desert Festival is held amidst the beautiful dunes of the Thar Desert in the Sam Sand Dunes, 42 kilometers from Jaisalmer. The 3-day celebrations happen in Hindu month of Magh three days prior to the full moon. In 2020, the dates are from the 7th to 9th February. Romantic, remote and unspoiled, the desert comes to life with the Jaisalmer Desert Festival.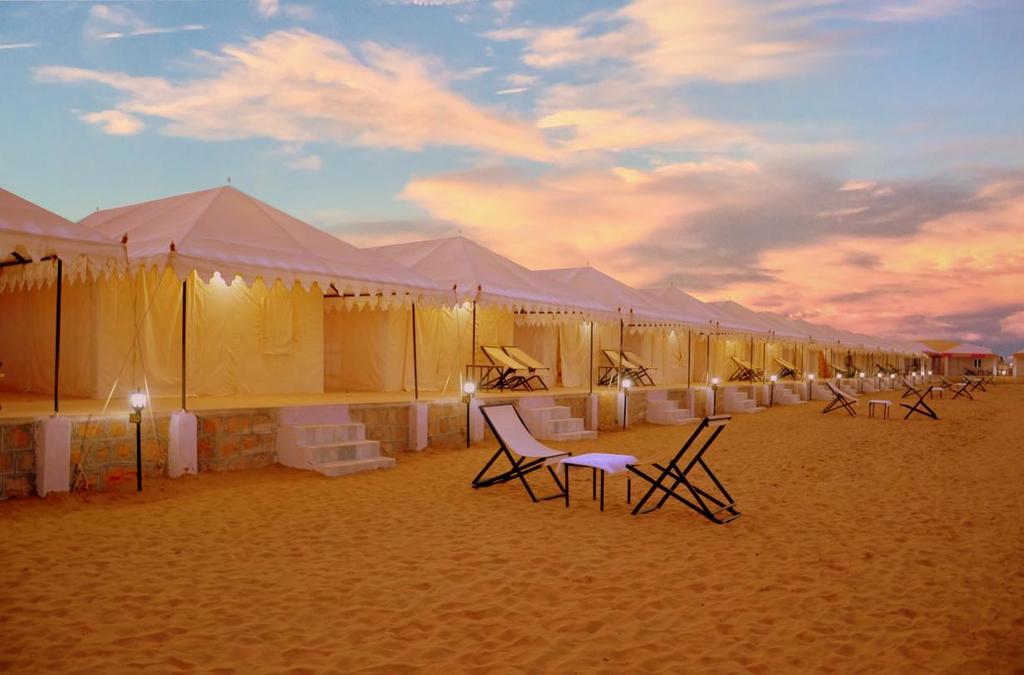 The roots of the festival are mostly unknown. The Tourism Department organizes the vibrant festival as an international event to lure visitors to the Desert City. The celebrations of this festival make the desert come alive with colors and excitements.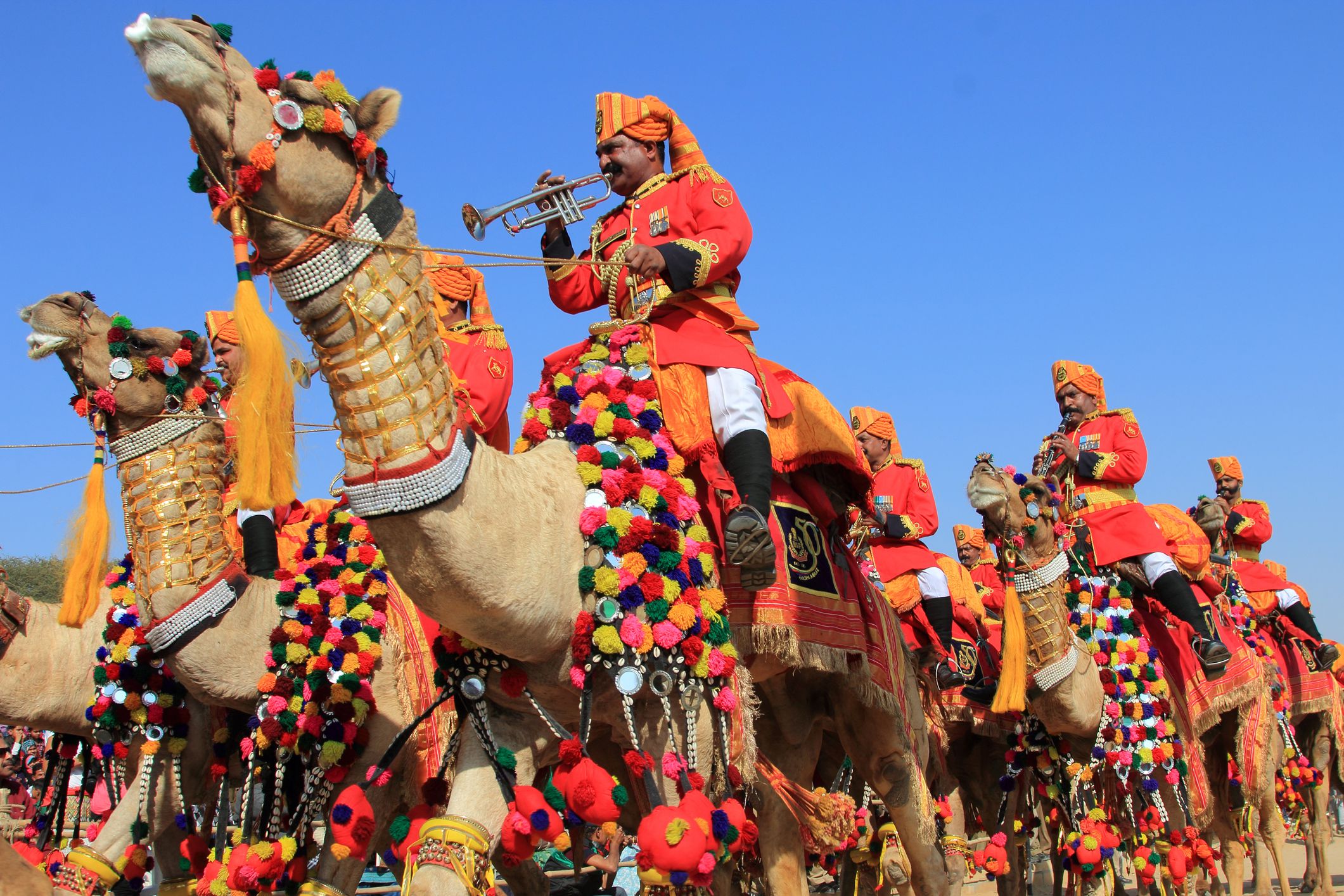 The Jaisalmer Desert Festival commences with a procession from the Jaisalmer Fort to the Shahid Poonam Singh Stadium on the first day in the morning of the festival. The grand parade displays Rajasthani arts, folk dance and music by local performers many of which are local tribes dressed in traditional and bright costumes. The parade has an amazing display of jugglery performances along with the famous dance forms like Gair and the folk fire dances. The star performers are the Kalabaz or the Nat's, nomadic community, natives to Jaisalmer known for their gymnastic acts. Poignant folk music and recitals are the creations of Bhopa's Langhas and Manganiars.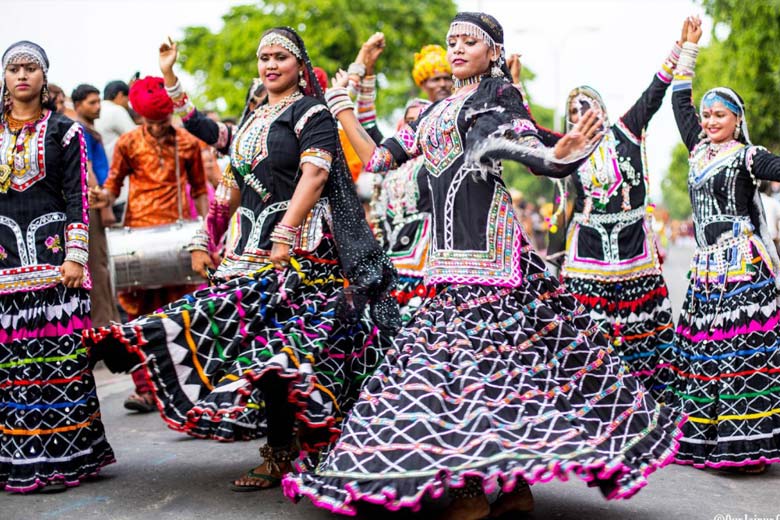 Other exciting activities include camel races, unique contests like the Turban tying contest, the longest moustache contest, Mr Desert pageant, etc. For those seeking for adventure, there are options of camel rides, polo matches, and desert safari ride on camel or jeep over the sand dunes. As the festival commences on the full moon night the folk music and dance performances celebrating the desert under the ethereal sky and the golden dunes is a memory to cherish.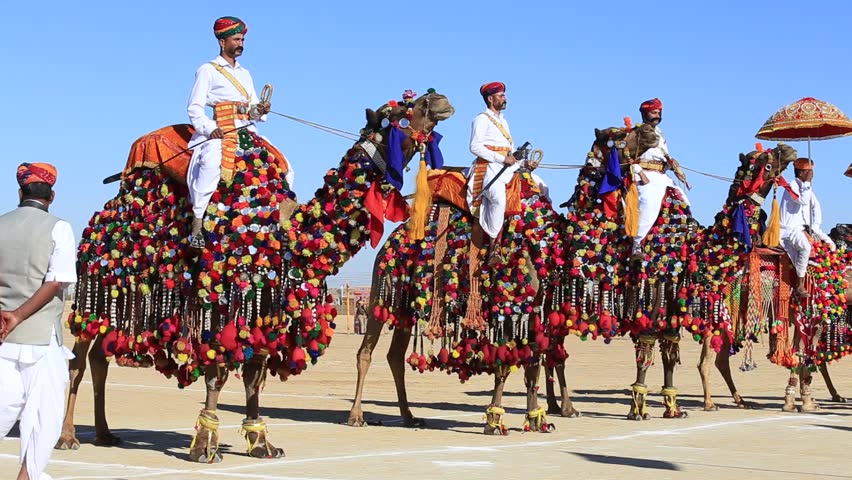 Stay near the sand dunes in luxury camps on the desert equipped with all modern amenities enjoying the festivities closely. The desert festival is a hub for foodies as well as a shopper's paradise. The delicious Rajasthani fare is a must try. Bargain for intricate handicrafts, handloom artifacts and exquisite pieces of attires and other creations of local craftsmen.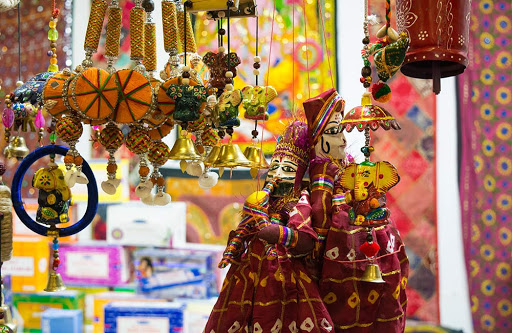 Jaislamer Desert Festival is one of the best times to explore the Thar Desert. Along with the Golden City, explore other cities of Rajasthan or combine the visit with a Golden Triangle Tour for the best memories.